Discussion Starter
·
#1
·
Gentlemen,
Here is a group of blueprints on the Barrel of the M1 Garand. Notice the date and Drawing Number.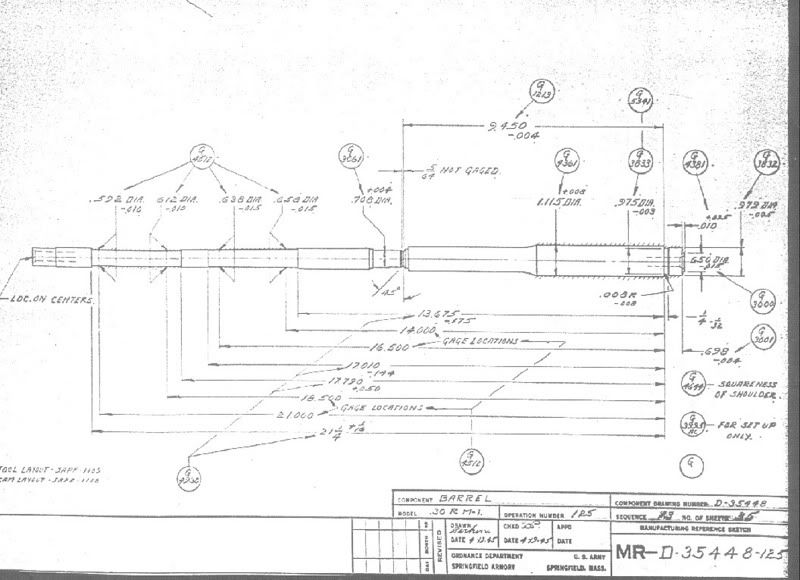 HAPPY BIRD DAY TO YOU ALL, AND TO ALL OF OUR PEOPLE OVER THERE ON THE LINE. SO THAT WE CAN HAVE A "T" DAY.
Thanks again for taking the time and effort to read this data. I hope you learn so data.
Clancy
ps could use some hits
NRA Life Endowment
NRA Training Counselor
NRA Instructor
FSS 90% / BW X Speed Div by 1000 = PF