Charles Daly was born in New York City on October 12, 1839. In the late nineteenth century, around 1875, in

New York

, Charles Daly and August Shoverling began a business importing firearms into the United States, primarily from the city of

Suhl

in what was then

Prussia

. Manufacturers for Daly at that time included

Heym

, Shiller, H. A. Lindner, Sauer, J&W Tolley of England, Newman (of

Belgium

) and

Lefever Arms

.
At some point before 1885, Shoverling and Daly were joined by a third partner named Joseph Gales, and the company began doing business as Shoverling, Daly and Gales, before settling simply on the name Charles Daly. The original Charles Daly died suddenly in 1899, but the business continued with his son, Charles Howard Daly, taking his place until 1919, when the partnership was sold to Henry Modell.

In 2008, KBI formed a new division of the company named Charles Daly Defense to manufacture and market the hugely popular

AR-15

type semi-automatic

carbines

and

rifles

for law enforcement, target shooting and home defense. In a departure from the tradition of selling only imported firearms, Charles Daly Defense

AR-15

's were 100% manufactured in the United States.
A letter from Michael Kassnar posted on the Charles Daly Website on January 29, 2010 indicated that Charles Daly and KBI were going out of business and closing their doors effective January 29, 2010.
As of the SHOT Show held in Las Vegas in January, 2012, Charles Daly and CD DEFENSE have announced their return to the US market with distribution by Trans World Arms LLC of Harrisburg, PA.

See less
See more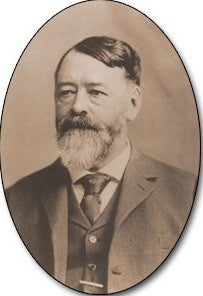 This is an older thread, you may not receive a response, and could be reviving an old thread. Please consider creating a new thread.