Discussion Starter
·
#1
·
In another thread, Mr. Jones asked about cleaning an M1, and M1D warned him not to use too much grease.
Here's a picture of where to put the grease: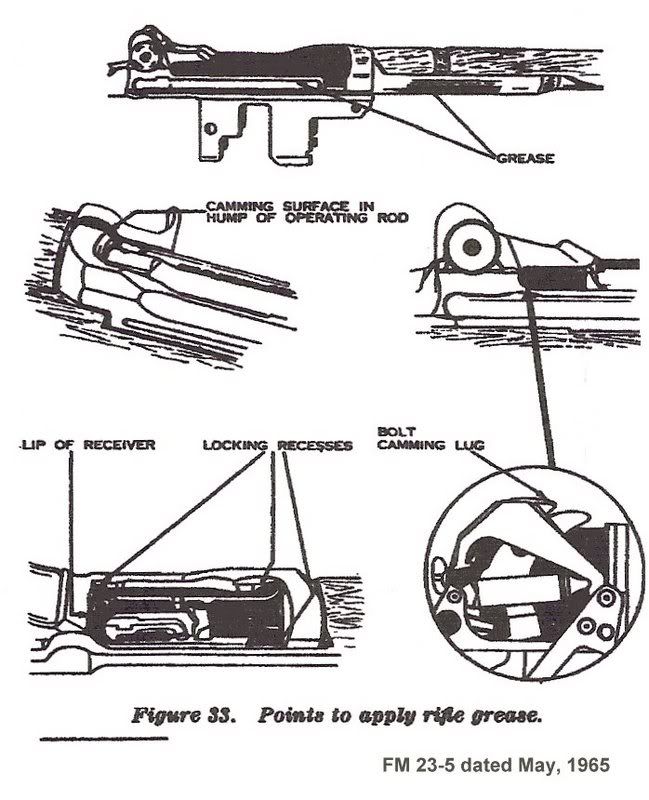 This rule-of-thumb may help: oil preserves, but grease lubricates. The type of grease really doesn't seem to matter too much:
Lubriplate
and
Plastilube
are highly recommended, and work well.