Lee Enfield accessories I have come across at gun shows and on the web. I found the cruciform blade one morning on evil bay with a $24.95 BIN, darn near broke my finger I clicked the mouse so hard. The cleaning kit complete with the mini shaving brush was $2.24. I needed both of these good deals to make up for the cost of the scope tool, you don't want to know:toothache: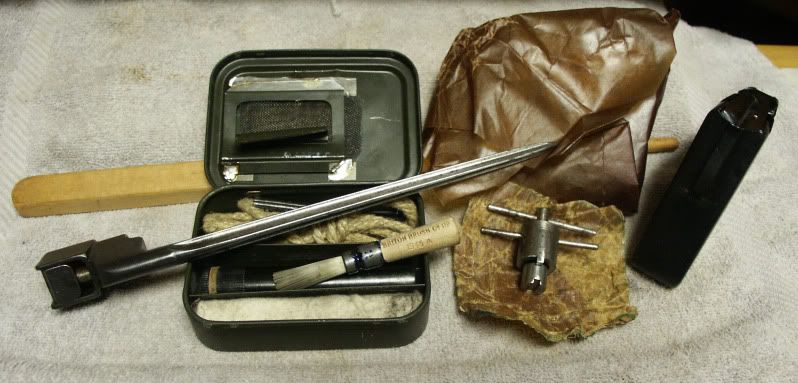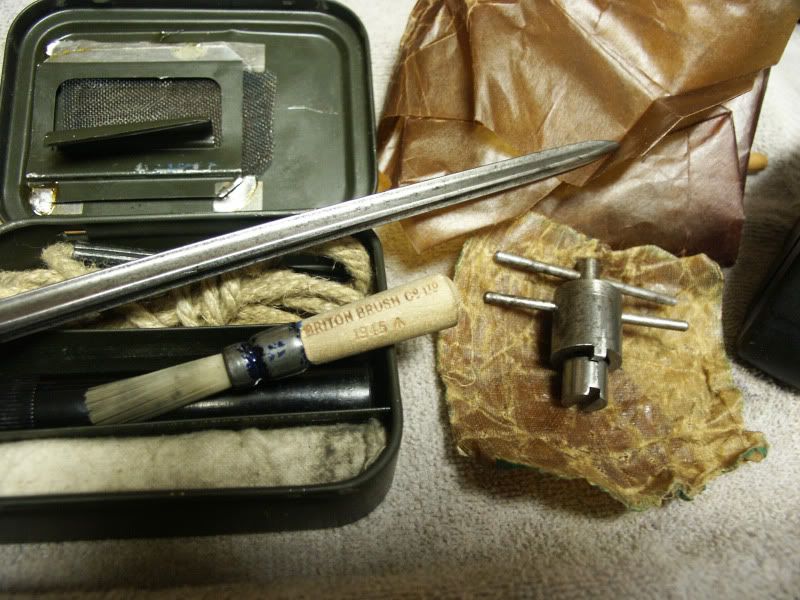 The mag is one of two, NIB from Long Branch.
Lets see what you got!