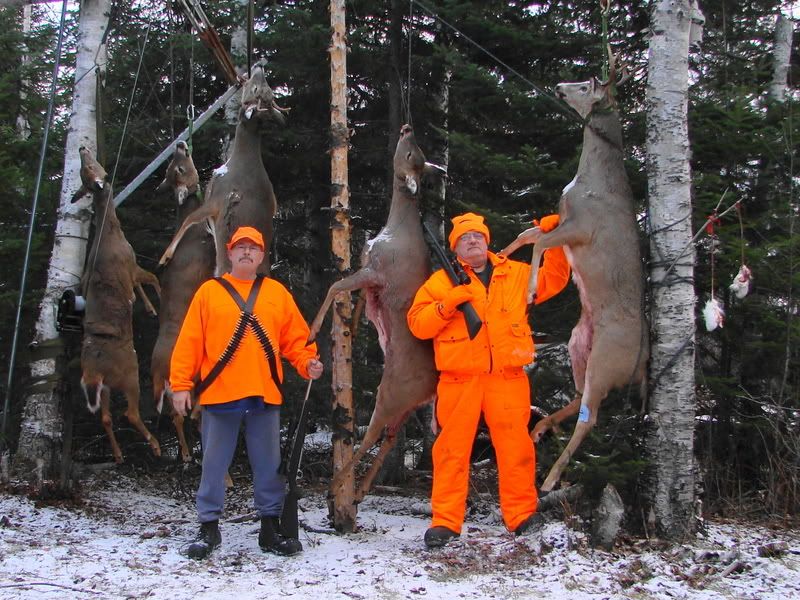 My brother and I maxed out with the tags we had. I might go back up in a couple weeks for the black powder. I know some of you guys like to see snow so here you go. I love snow because it sure helps me see them.
I dropped two deer with my own handloads 25-06 using Hornandy 120 grain HP Interlock bullets. I a pleased with the results so far it being a new hunting cal/rnd for me.
My brother used 30-06 Nosler 200 grain Partitions.
I did not get to try my Sierra 220 grain RN this season although I had the NEF 30-06 out several times in the week.
I also bagged a nice 8" spruce. See bullet hole at bottom.