I've only shot it two separate times and I haven't really been able to get used to the gun, improve my shot or see how it does on the range. Usually I have people with me and I'm always trying to try out their guns so basically I've just been messing around at the range the past few times. Next weekend or so I'm planning on going by myself though and keeping record/trying to get nice groups. Anyways, here it is. Not perfect, but I do love it so. The one thing that I hate though is if I forget to hold the buttstock tight to my shoulder, it hurts like !!!! when it kicks! By the way, I resized the pictures and uploaded them to photobucket and they were reduced in size dramatically. I'm not sure why.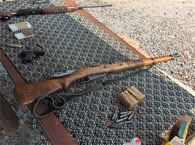 Here are some bonus pictures just for fun. One of my girlfriend holding her little Rossi .223 break open youth model -- she loves that thing, she's a good shot too! Another of her shooting my friend's Yugo M70 Underfolder. The last one is a picture of my friend's tricked out Remington 870.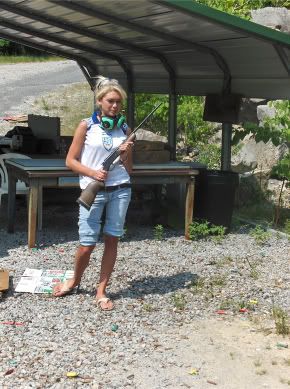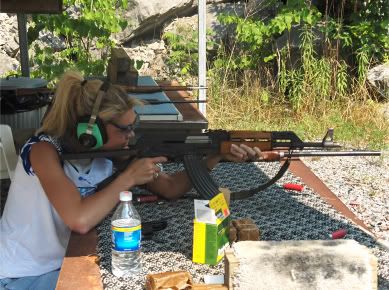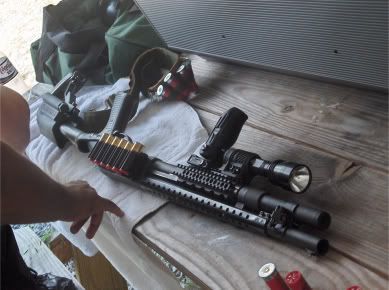 I'll be sure to get back to you guys about how the mosin shoots when I get used to it and get rid of any shooter error I may be having. Plus, it will be nice when I get to actually focus on making nice groups! Tell me what you think about the gun!