Discussion Starter
·
#1
·
I've read a couple of articles on this subject. My initial reaction was, "Have the admirals never seen the
Star Trek
episode 'The Ultimate Computer" or seen any of the Terminator movies?" After reading more about it, my considered reaction is pretty much the same.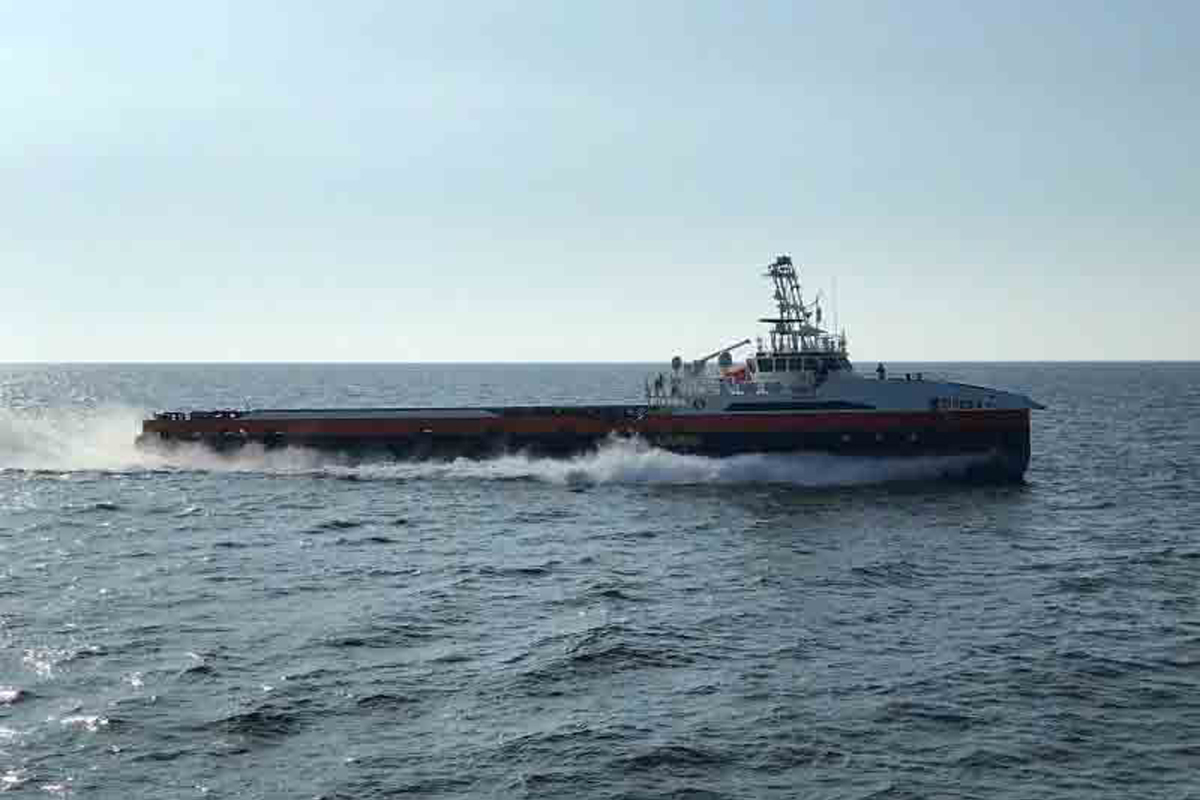 It was the second long-range autonomous transit through the Navy's Ghost Fleet Overlord program.
www.military.com
In my time at sea, I will admit that on a couple of occasions I violated the regulation that says you should not stand watch unless you have had at least six hours rest out of the preceding twelve. The instances I recall all had to do with finishing discharging cargo and securing the ship for sea after a port stay long enough to break sea watches, when I was the senior Third Mate on the 12 to 4 watch and due to port watch rotations had been on the 1600 - 2400 watch. You set sea watches again at 0001 on sailing day, which meant I had 12 straight hours on watch, plus as long as it took to secure for sea, get the ship away from the dock, underway, and secure the hawsers and winches, which took a couple of hours. I think I got about four hours of sleep before I was called for watch. Fortunately we were in the open sea with no ships nearby, because the only thing keeping me going was watchstanding coffee. That happened a few times before port stays got so short we never broke sea watches.
A greater concern which the articles have not addressed is what happens to the minimally manned ships' crews when the Navy blithely sends ships out on extended missions with no port time. Sure, the
ship
can stand the gaff. But the crews can't. They are much too lightly manned to enable a community to form; they can only relate to each other as duty requires. I saw it at the end of my seagoing career, when we had ships intended to be operated by a 45 man crew being operated with crews half that size. It was incredibly lonely; you could not even get together enough people for a game of whist. And with containerports located so far out of town that you'd be spending a day's pay just to get to the bright lights, assuming you could get the off-duty time to even try, there was no chance to relax. The Japanese at one point in the early 1980s tried to operate a containership in the feedermax class with a crew of twelve, relying on automation to make up for the reduction in ship's personnel. It was an abysmal failure; the crew went mad, literally psychotic, from the pressure of operating the ship without any way to release emotional pressures or get away from duty. Men are
NOT
machines and cannot be treated as such without there being serious consequences.
These unmanned ships are not Romulan warships with automated maintenance and damage control systems. What's going to happen to them if the Navy takes even the minimum crew off them and then they run into a storm at sea? I'll tell you what: they are going to be smashed by the waves and sunk. There is no substitute for the experience of sea officers and long-serving sailors.
When I was a cadet, the Old Man was fond of telling us, "Put not thy faith in gadgets." He was talking about electronic navigation systems, but it's true of all ship systems. Automation can help you, but it is no replacement for the experience of seafarers who have seen some stuff at sea, including coping with system breakdowns. I can understand the Navy's reasoning: don't waste manpower on cargo ships and small patrol craft when they need it aboard destroyers, cruisers, and carriers. But I feel they are very much going down a wrong path here, and the decision will return to haunt them.