Discussion Starter
·
#1
·
once again, I have some extra stuff, and can't resist turning a pile of parts into an actual firearm.
Some of you may have seen my recent ar-15 upper build, the entire upper is new, but it is riding on an old carbine lower i've have for over a decade. it works, but there are a few areas where its lacking and i want to upgrade. the issue is that its got a staked castle nut and i really just want to leave it as is.
the second part of the equation is that once i built the new upper, I had enough parts left over to build a complete upper out of the old barrel and receiver, along with the extra parts. its a total hodge pdge, but it shoots, however it doesn't have a dedicate lower for it, and my plan is to build a new lower for the new upper and then have enough left over parts to put together the old lower as a dedicated lower for the old upper. man if that wasn't confusing idk what is.
anyways, I kinda have my heart set on a Aero precision M4E1 stripped lower. they have a few little upgrades of the standard carbine lower and they really just check off all the cool factor boxes for me. plus they aren't crazy expensive at around $100. they are not billet, but have alot of the same features that many billet lower have.
anyways. i only needed a few things like the buffer tube, castle nut, and end plate, and grip to complete it. LGS didnt have any in stock, but i found a good deal online so im having one shipped there.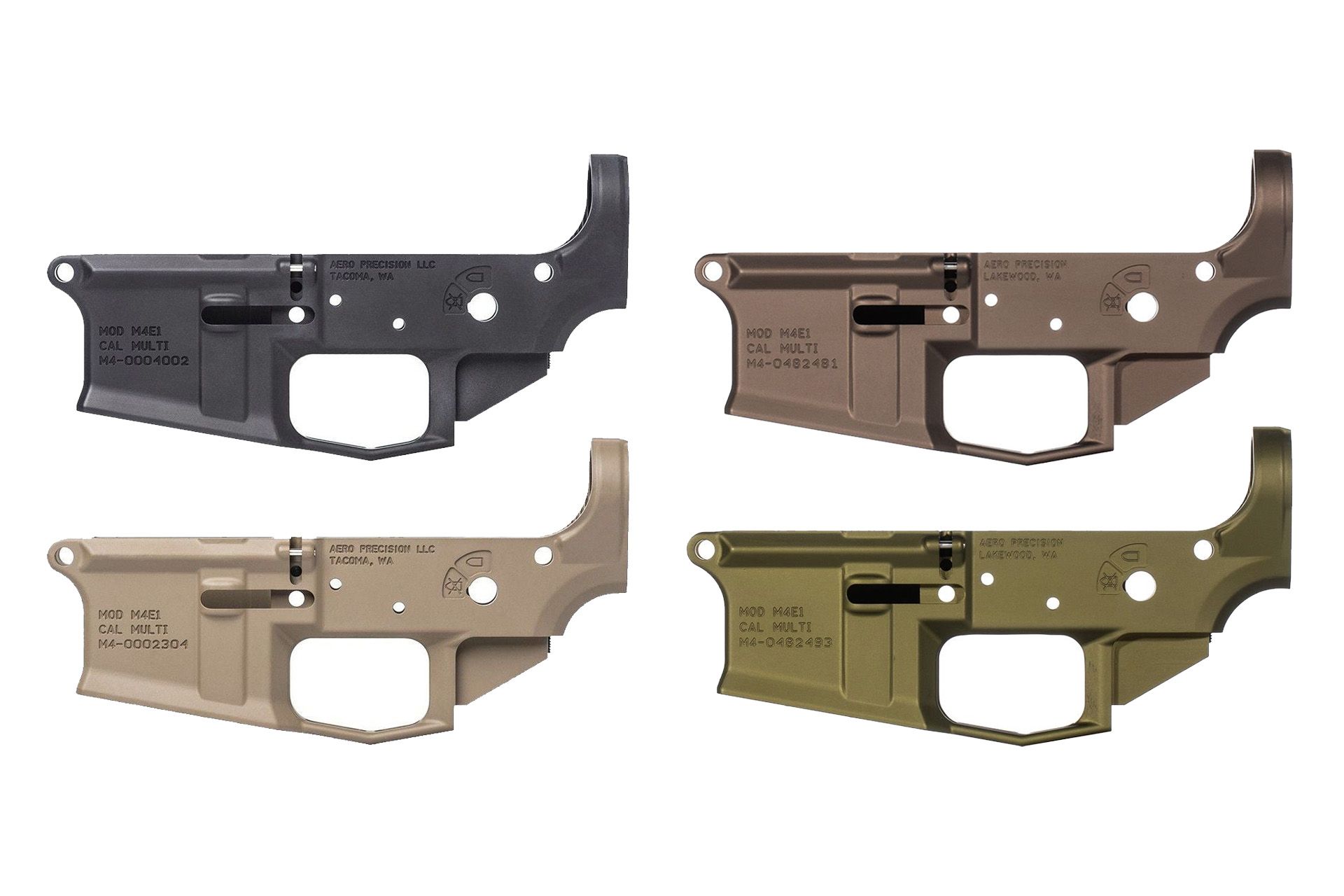 The M4E1 Lower Receiver delivers billet aesthetics in a forged package. This custom designed enhanced forging is machined from 7075-T6 Aluminum and compatible with all mil-spec AR-15 parts. Aside from the visual upgrades this custom engineered design provides that challenge much more expensive...

ar15discounts.com
more to come soon!