Discussion Starter
·
#1
·
well after a run to the local (60 miles away) gun store that actually had powder and primers. i got my kit together.
i finished my first tray of 50 at 2:30 last night.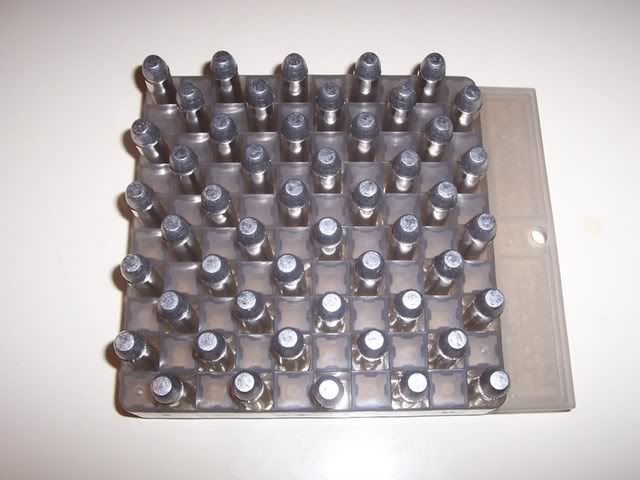 the biggest headache was setting the die's. the seater-crimper instructions were like reading a riddle. i never did get the hornady die for the lee hand press to crimp correctly, but the on that comes in the lee classic loader kit works great (just add hammer). ill tinker with getting the hornady die to crimp right today. it seats fine, it was just
me off last night and i got tired of it, so i went to the classic and it's crimper worked great.
took them outside for this pic
lights inside keeps making them look yellow.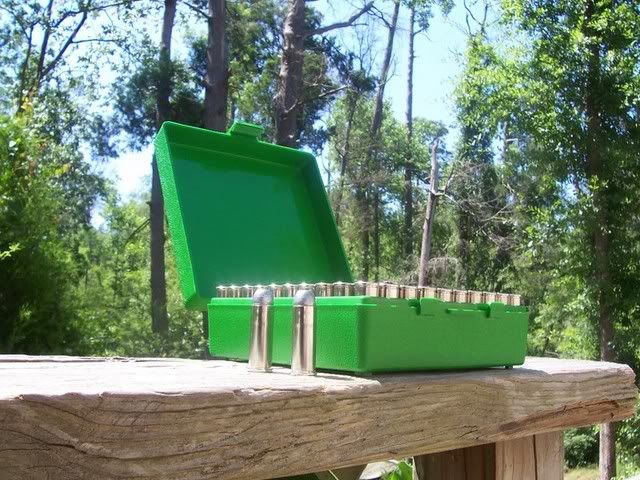 the silver (nickel) even looks better in the speedloader
and they
sure look better in my Redhawk.