Discussion Starter
·
#1
·
Okay, so I finally got down to my local range with my 91/30, ex-sniper. Good Lord was that fun!
As MosinDave asked for some pictures of the rifle in another thread, I've got some below and some of my targets. First pic of my practicing with rented pistols to see what caliber/model I want for carry; this is just for comparison against the rifle target. Most of these were shot at 45 feet or 25 feet with varying rates of fire: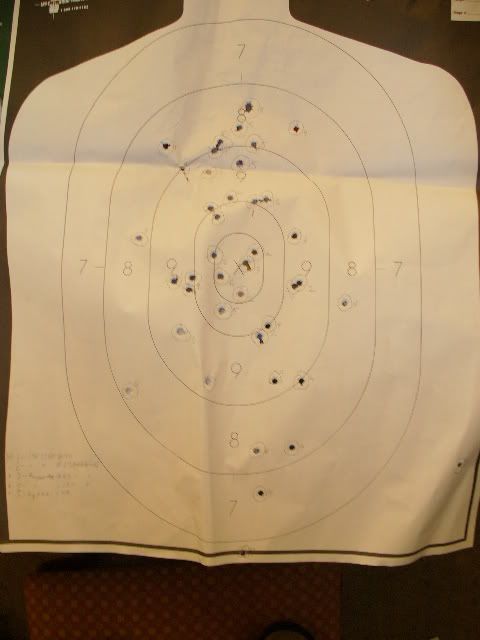 It's hard to tell from this picture (as I intentionally made it lower quality for quick page loading), but the groups are numbered and labeled with a key at the bottom left as to what caliber, model, range and quickness of fire.
Here's my target from today with my 91/30 at about 55-60 feet. I'm not sure, because the range is marked on the walls at 50 feet, then goes back about 10 or so more feet to the burm:
That's 20 rounds... $5 well-spent and only a mildly sore shoulder. ;-) And for reference, I measured the max center-to-center distance for the 15 center rounds to be 4.5" and the 5 neck-shots to be 1 and 3/8". Also, the rounds I was firing were headstamp 21-top, 86-bottom, e.g. Polish 1986, steel core 147.7 grain bullet. (ref:
Polish 1986 7.62x54r Steel Core Light Ball
)
Now, for MosinDave, the pictures of the rifle itself:
First, a couple shots of the rear: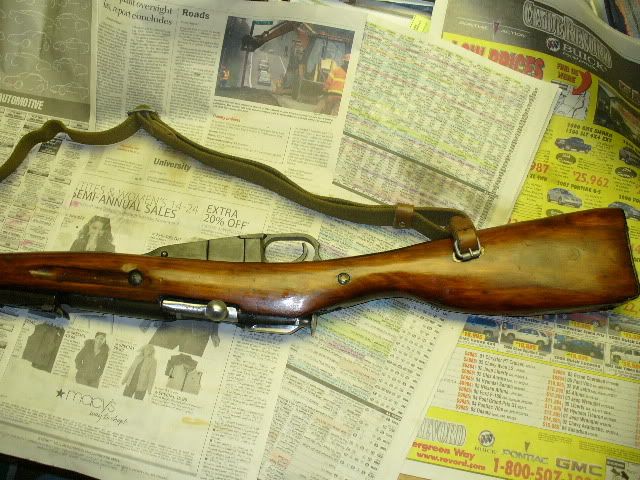 Now the front: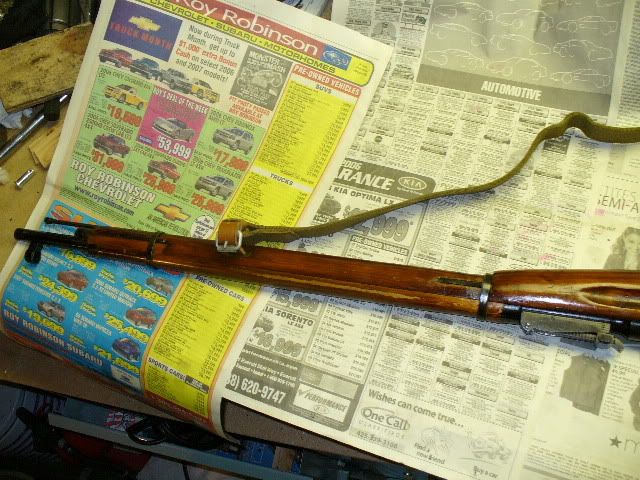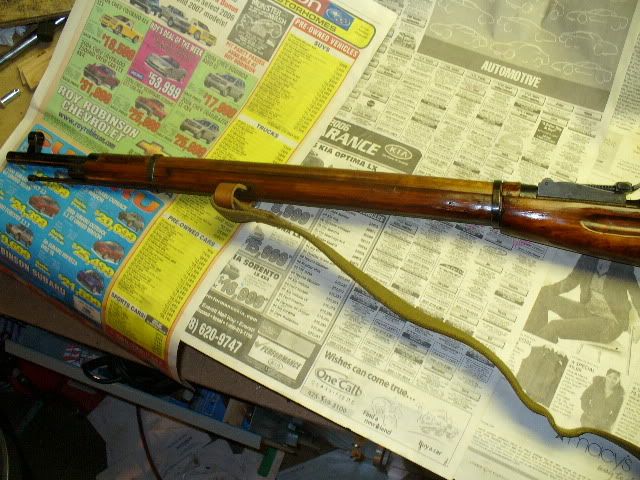 A top-view of the bolt:
Through-barrel, rear-to-front: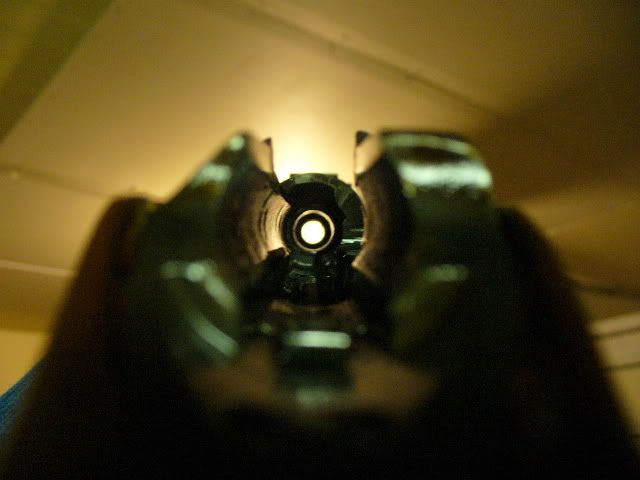 Through-barrel, front-to-rear (bolt was removed, as in previous picture, for safety):
1943, Izzy and C.A.I. marks (Last four digits of C.A.I. S/N intentionally blurred):