This model had only been delivering mediocre groups with my normal go to ammos like Wolf MT, SK Std Plus, and RWS Subsonic HPs. So, on the advice of a friend that has one as well, I tried some higher velocity and interestingly enough, less expensive ammo.
Had fun shooting a box of each CCI Blazer and Remington Thunderbolt yesterday.
Rifle: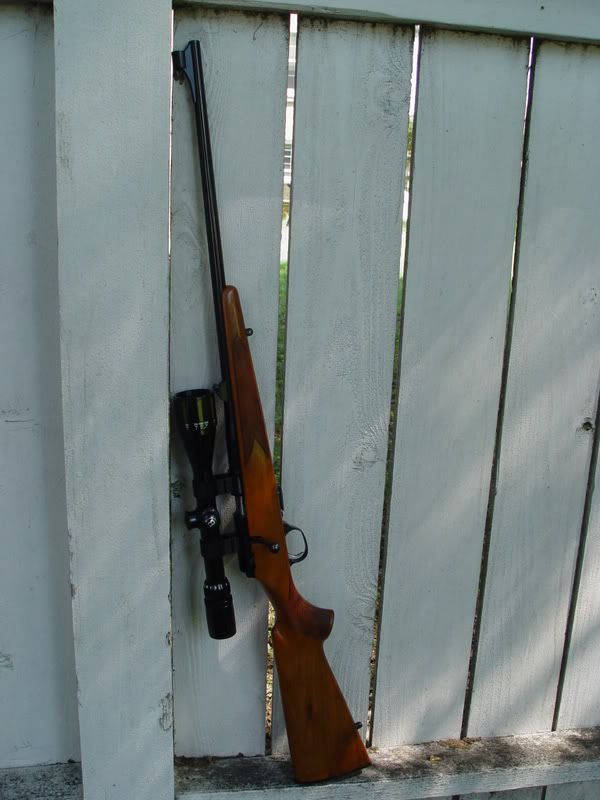 Here are some of the best groups from yesterday: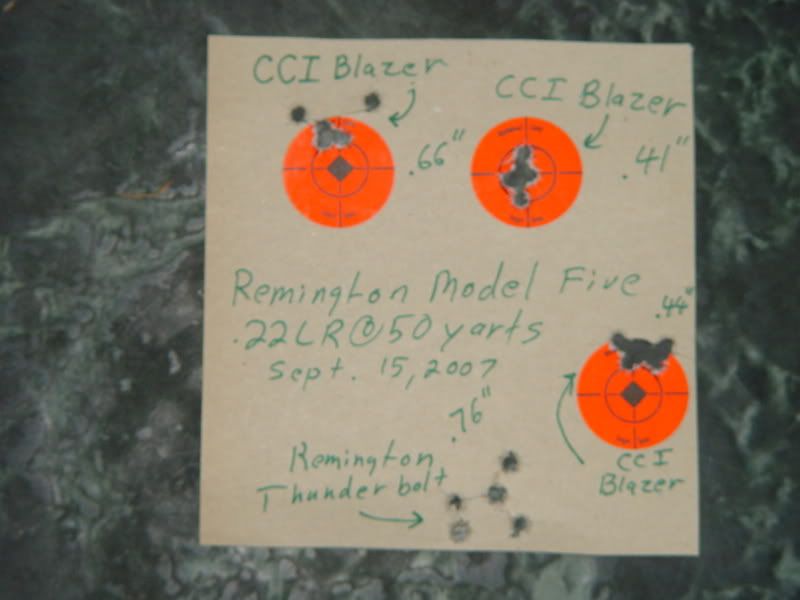 The Thunderbolt was its normal inconsistent self. That bottom group is the best one it delivered all day. Some times it would throw a flyer out over two inches:bigeyes:. I guess one could shoot cans with it
.
Now all the Blazer groups were not like the two on the right. But, none went over and inch and I bet the average would be about .60". Of course, I left it sighted in at the settings that fired the upper left hand group. Luckily, I have most of a 5000 round case of this Blazer left. I purchased it for 79 cents a box a couple of years ago on sale from Midway. Even with the shipping, the case cost less than $100.