Discussion Starter
·
#1
·
A lot of people focus on the battle rifle as a hunting firearm. Sorry, but a 223 for deer is a little under kill - besides being illegal in some states. Sure, my uncle used to tell me stories about killing deer with a 22 long rifle, but I prefer a full sized caliber, say at least a 30/30.
But most "survivalist" over look the good hunting firearms because they are not magazine fed and semi-auto.
You will have better luck getting a deer like this if the shooter is using a full size rifle. This deer was shot with a 280 / 7mm express, using a Remington model 700 BDL.
This is what its like to look down a real deer rifle. About 100 yards out there is a feeder with a deer under it. The deer is too small to shoot, so I took this picture instead.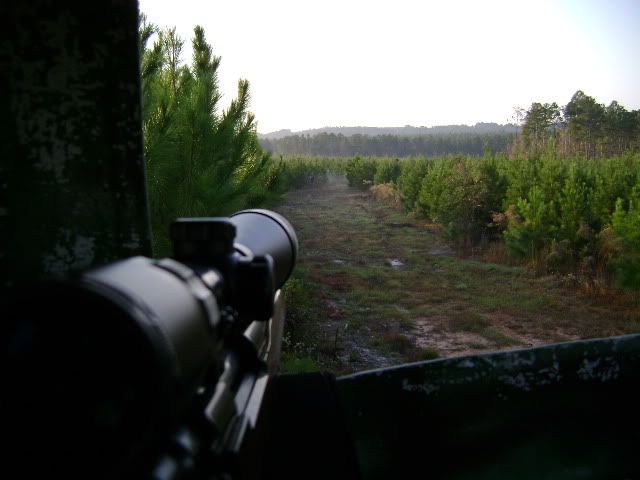 Shotgun - A lot of arm chair survivalist like to argue that they are stocking up on #6 shot, but can not explain why. As for myself, I like #4 shot. It has the power to knock a fox squirrel out of the top of a pine tree, while #6 does not.
In a long term survival situation, I would rather have a good deer rifle then an ar15, sks or ak47. I want something with some knock down power, even if it is one round at a time.
Because, when the MRE's, canned goods, rice and beans runs out - it would be nice to have some real meat thrown on the bar-b-q pit. Take this hog for example - it could feed a family for several days. I want something that will knock a deer or hog down so it dont get back up.
I took all of these pictures, none of them were lifted from other websites.
If you want to see more deer and hog pictures, check out of photobucket gallery -
kevcj - Photobucket - Video and Image Hosting